Cannabis Detoxification Malaga
GET YOUR LIFE BACK,
STOP USING CANNABIS
Without comprehensive treatment and therapy, cannabis addiction can lead to a range of negative physical and psychological consequences that affect health, well-being and quality of life.
The most important first step in your cannabis addiction recovery journey is to seek expert help and support.
MonteAlminara has a detoxification center in Malaga for cannabis addicts, in a natural environment close to the capital of Malaga. We are dedicated to providing high quality cannabis addiction treatment, empowering you to address the reasons you became addicted to cannabis in the first place, and helping you every step of the way to a healthy, happy, drug-free future.
The "cannabis" gives its name to a genus of plants that, when smoked (whether under the name of joints, marijuana, hashish, weed or chocolate) and due to its component called THC, generates effects that often lead to addictive behavior, i.e., dependence on the substance.
Cannabis is one of the most controversial drugs because in some countries it is legalized or proposed for medicinal use. However, these discussions, despite referring to very specific pathologies and circumstances, are not at odds with the recognition of the harmful effects it generates on the organism and its possible psychiatric consequences, as well as the vital deterioration it causes. in those who develop addictive behavior dependent on the habit of "smoking joints".
When consuming cannabis or joints, although they pose a problem when they create dependence for many adults, generating withdrawal symptoms when they are not consumed. Currently, these types of problems have become especially worrisome in adolescents, The consumption of joints is widespread in Malaga and Andalusia. Precisely for this reason, at MonteAlminara we believe it is important to have an space to deal with this addiction in Malaga in a safe and natural environment., the most propitious to proceed to the identification and solution of this dependency in a controlled manner and designed for the greatest benefit of the patient.
As usual in the consumption of substances, we can differentiate between the effects that the drug itself causes in the organism and those features or symptoms that, once a chemical dependence has been generated, in this case of THC, appear, that is to say: the so-called withdrawal syndrome.
With respect to the short term or first symptoms caused by cannabis, and that can help us to identify a possible consumption of "joints", we find:
Muscle relaxation that may cause loss of coordination and balance, as well as increased reaction time to stimuli.

Decreased muscle strength and slight drowsiness.

Dilation of blood vessels manifested by reddening of the eyes.

Increased pulse and heart rate.

Dry mouth and decreased salivation.

Occasionally, it can provoke panic or terror reactions.
For its part, withdrawal symptoms, and the main long-term consequences are usually of a psychological or psychiatric nature, as cannabis is not characterized by significant physical sequelae.
We will then find the so-called "amotivational syndrome", marked by a profound passivity, apathy and lack of interest in any matter and that continues after the end of consumption. It also causes irritability and sudden changes in mood, difficulty sleeping and, sometimes, can trigger serious psychiatric problems.
Malaga Detoxification Center
A treatment ensuring that our patients are empowered to face their challenges, achieve better personal results and take steps towards a healthy, happy and fulfilling life.
Un equipo de especialistas en adicciones en los que puede confiar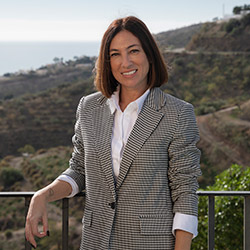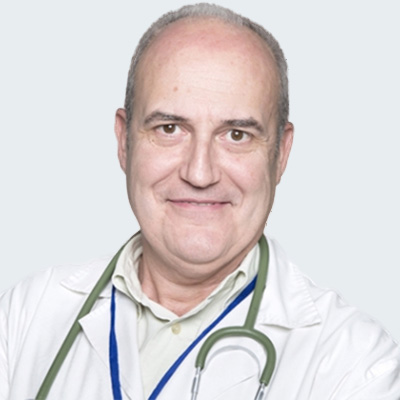 El Centro MonteAlminara cuenta con un equipo profesional altamente especializado en el tratamiento de adicciones en todas las fases de desintoxicación, deshabituación y rehabilitación de pacientes.
Hours of operation
24/7 without interruption
Fill out the form below to make an inquiry. Or, if your request is urgent and you would prefer to speak to a member of our team, please call us at +(34) 952 641 207